About us
Koen Defrancq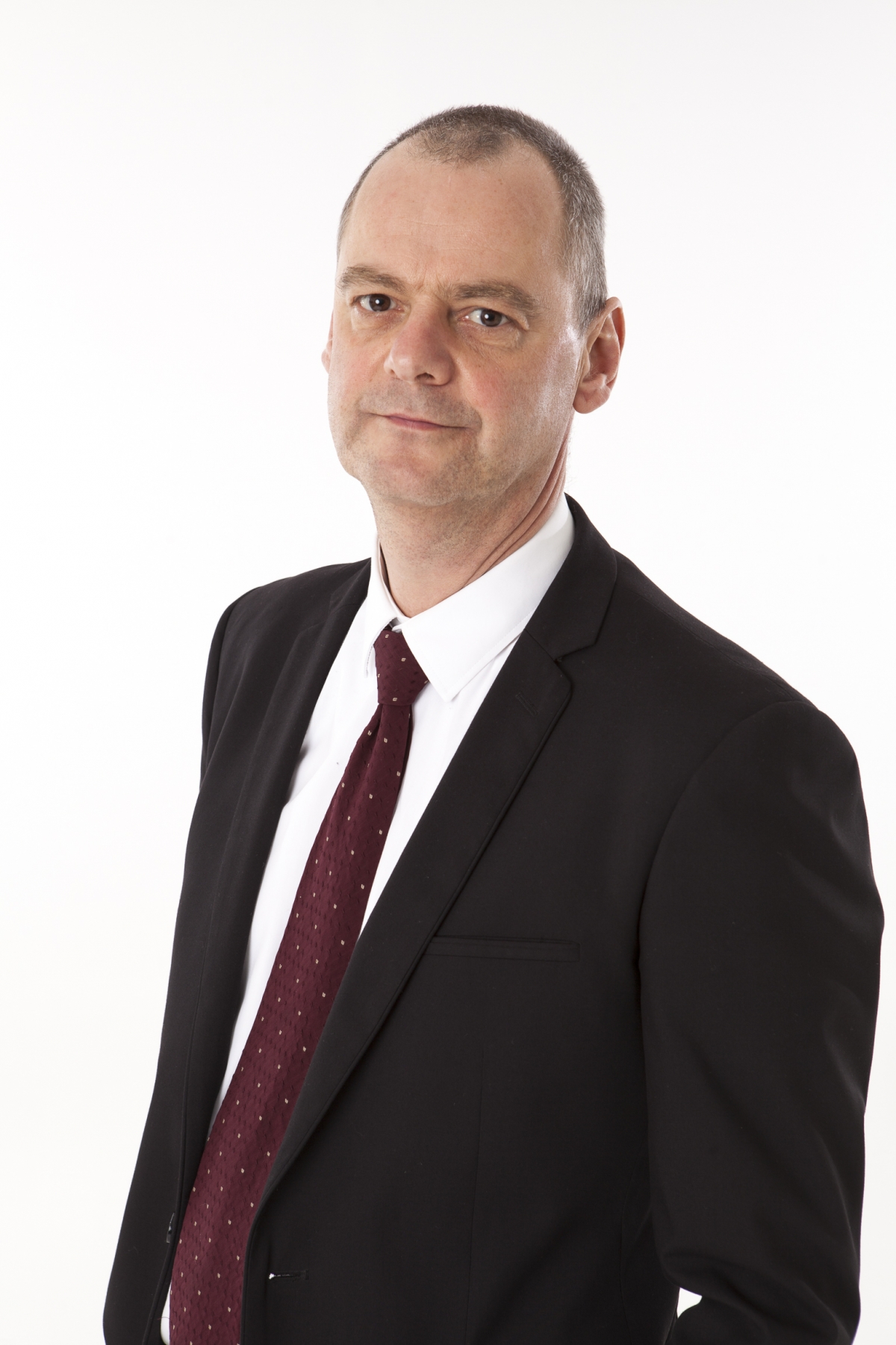 Lawyer
Dutch-speaking Brussels Bar
Dutch, French, English
kdefrancq@defensis.be
+32 (0)2 892 60 72
With his 20 years' experience as a lawyer, Me Defrancq focuses mainly on legal proceedings. In addition to his law degree, attorney Defrancq also obtained a master's degree (LLM) in international law from the University of Essex (UK) and a master's degree in company law from the KUB. He also followed postgraduate training as a receiver-liquidator and as a mediator in civil and commercial cases.
Over the years, Koen has developed a very intense feeling for many branches of law, in particular property law (including complex construction cases, property claims, apartment law and lease cases). He also takes a special interest in the regulations governing public contracts.
Joris Durinck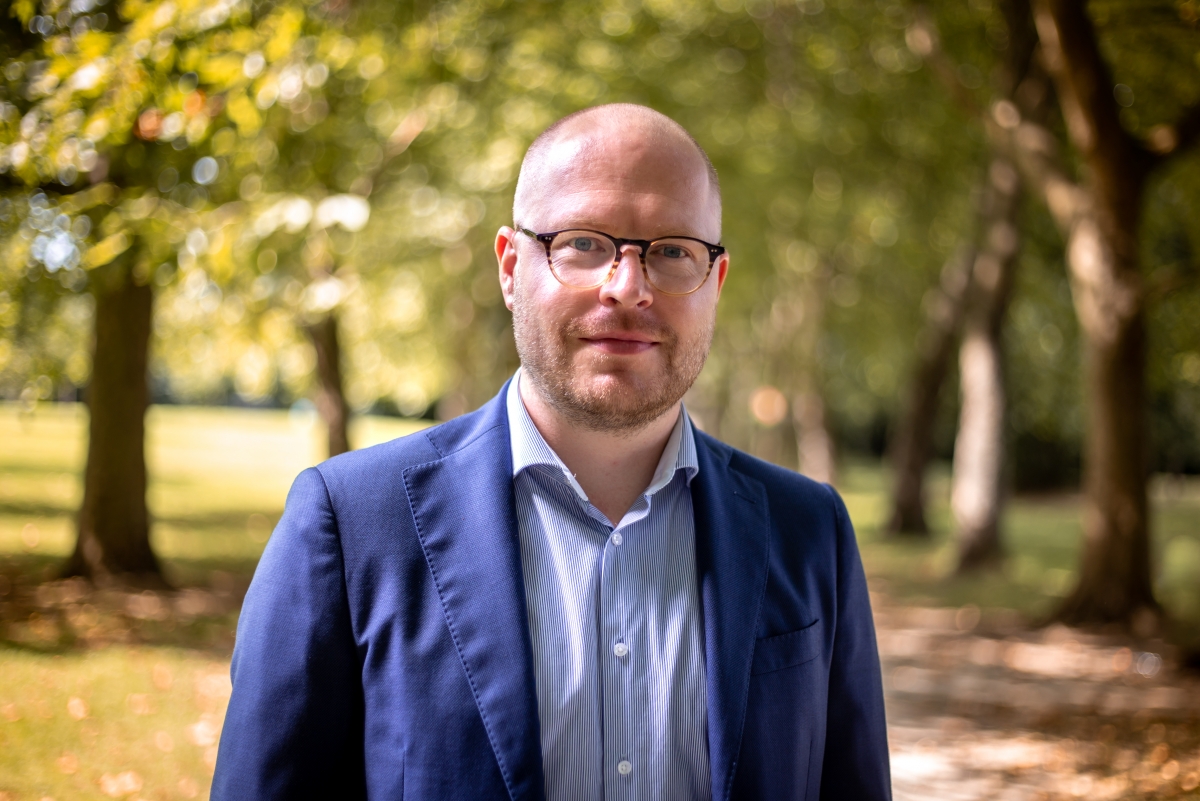 Lawyer
Dendermonde Bar
Dutch, French, English
GDPR, construction law, corporate housekeeping, rental law
jdurinck@defensis.be
+32 (0)2 892 60 83
With an additional Master in Company Law, additional training in receivership and liquidation and a post-graduate training in the acquisition and transfer of companies, Joris Durinck is mainly active in corporate law, but without limiting himself to this. He also has a broad experience in rental law, including the specific legislation on commercial leases. At Defensis, he also advises clients on the application of the GDPR. Joris is a member of the Dendermonde Bar.
Kelly Kasongo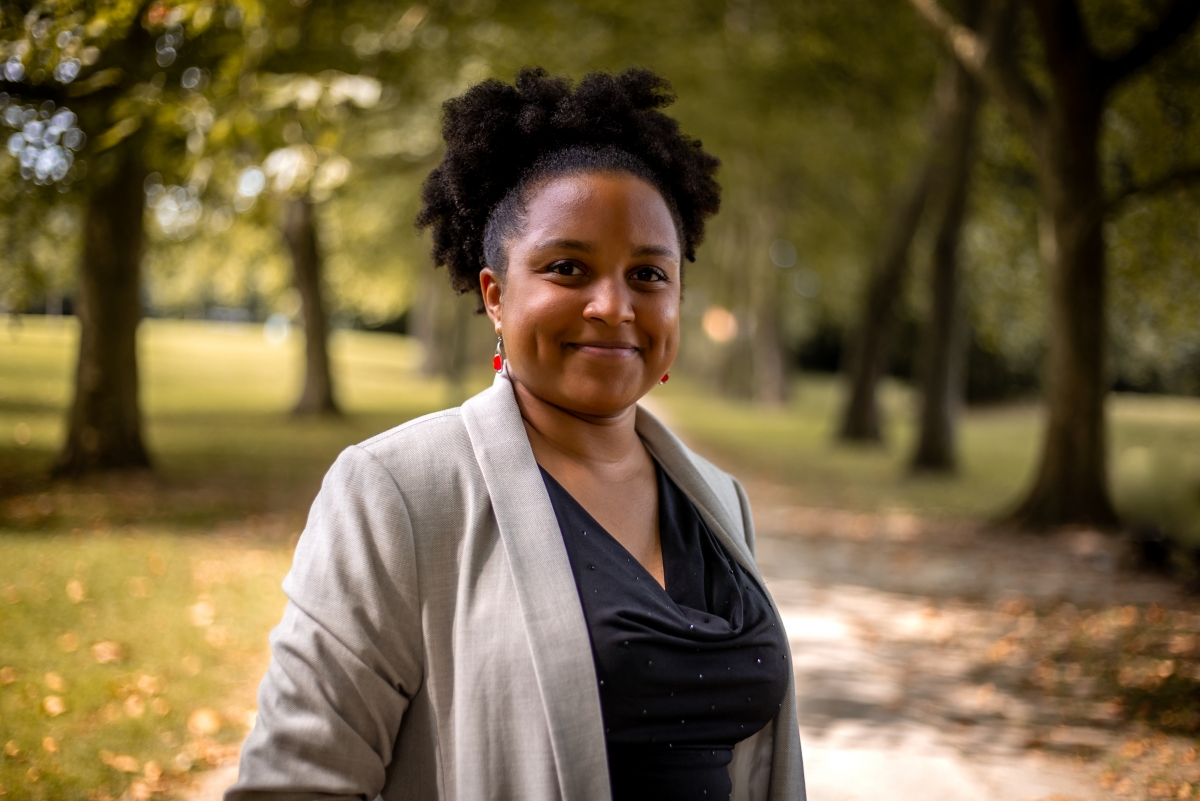 Lawyer
French-speaking Brussels Bar
French, Swahili, English, Dutch
Commercial and economic law, civil law, labour law
kkasongo@defensis.be
+32 (0)2 892 60 88
Kelly Kasongo holds a master's degree in law from the Université Libre de Bruxelles, and has been on the list of trainee lawyers of the French Order of Lawyers of the Brussels Bar since July 2019. Her preferred subjects are civil law, business law and family law. That said, she also manages criminal and labour law cases. Her mother tongues are French and Swahili, but she also has a good knowledge of English, Spanish and a passive knowledge of Dutch.
Olivier Kerkhofs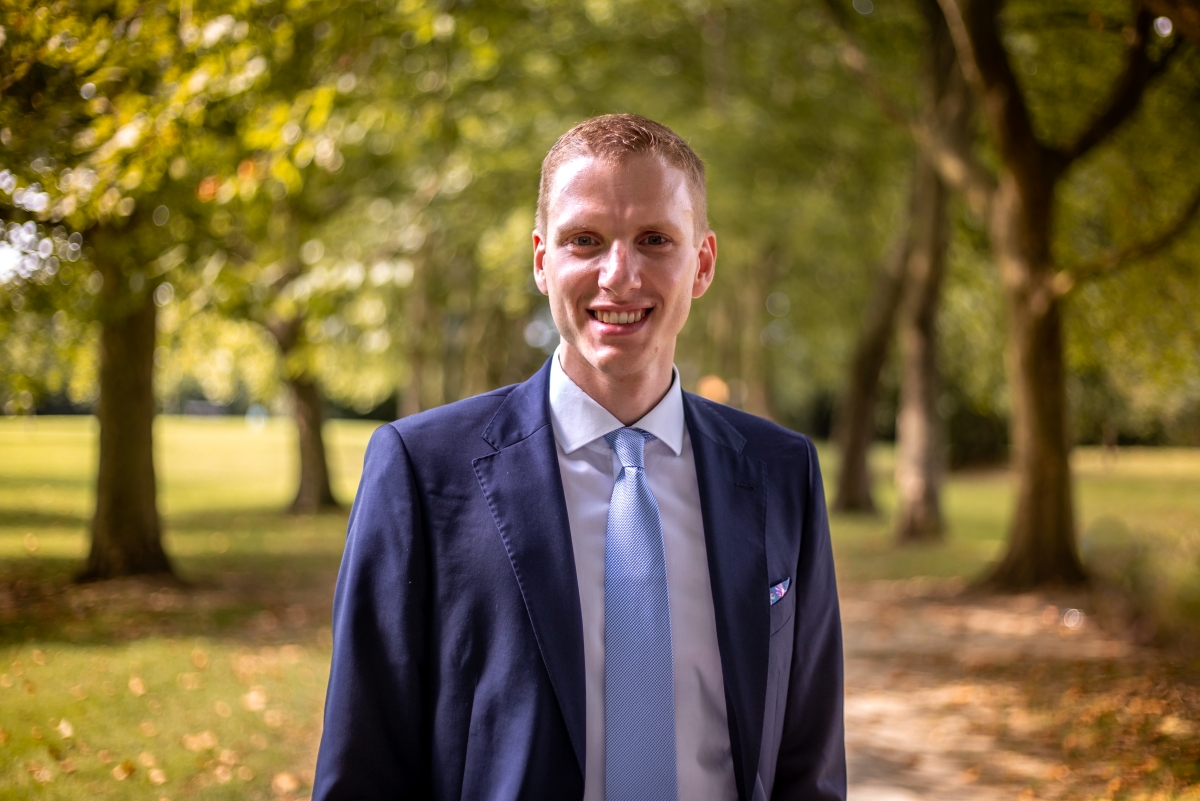 Lawyer
Defensis director
Dutch-speaking Brussels Bar
Dutch, French, English
Corporate law, medical devices, M&A
okerkhofs@defensis.be
+32 (0)2 892 60 73
Olivier Kerkhofs joined our firm after a period working in a law firm that did a lot of arbitration. As a Master in Corporate Law, companies are definitely "his thing", and he is involved in them on a more or less daily basis. Based on this interest, he is very active in the office cases involving acquisitions, corporate disputes and the more complex corporate housekeeping work. His focus is not limited to one legal domain, however. Olivier is also co-editor of numerous (commercial) contracts, including IT contracts, distribution contracts, lease contracts, etc. After his traineeship, he became a partner in Defensis, and Olivier Kerkhofs has also become one of the directors of the firm in the meantime.
Johan Lambers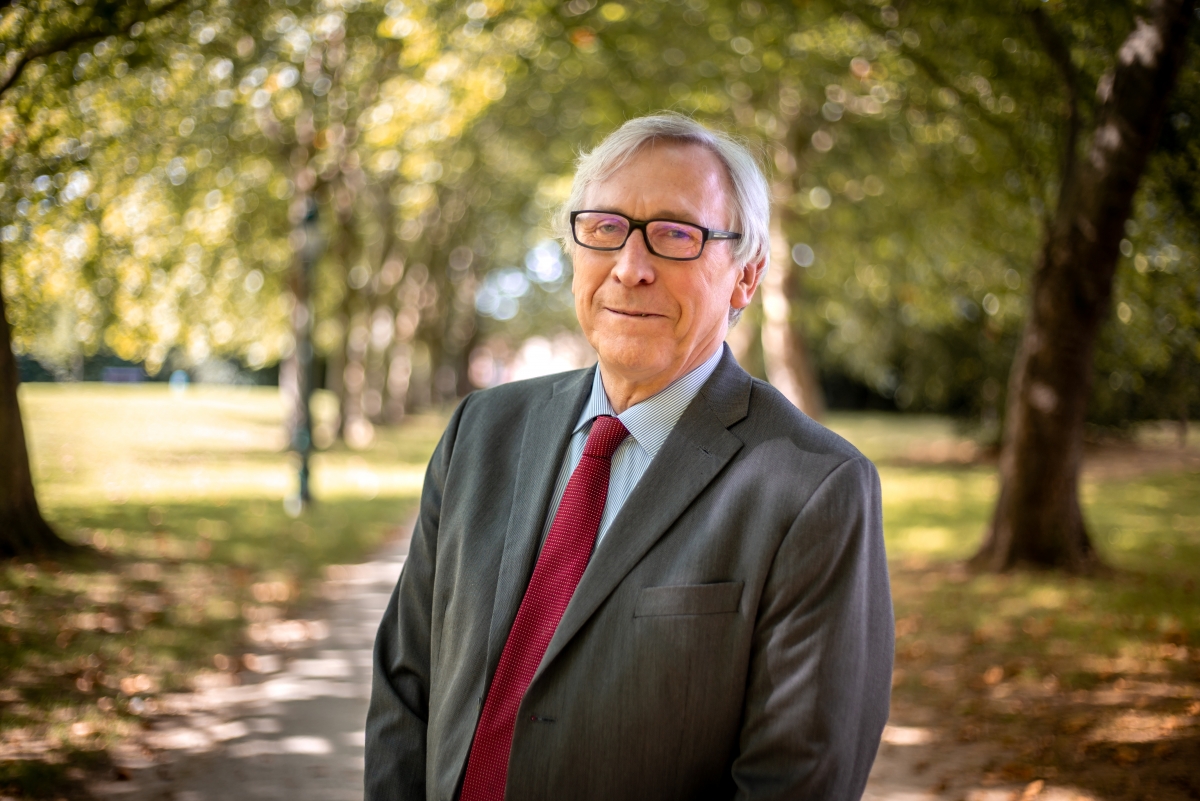 Lawyer
Dutch-speaking Brussels Bar
Dutch, French, German, English, Russian
Commercial and economic law, companies and associations, civil law
jolambers@defensis.be
+32 (0)2 892 60 84
After university (University of Ghent 1974) and an internship in Ghent, with practical training in France, Germany, the United Kingdom and the United States, Johan became a lawyer at the Dutch-speaking Bar in Brussels, where he was a member of the Council of the Bar (1992-1995 and 2005-2008) and a lecturer in 'ORGANIZATION AND IT' (until 2009) at the training college of the Bar.
He provides legal assistance in various areas of Belgian law, mostly related to business and with an international focus.
Networks such as www.diro.eu and www.legalink.ch play an important role in this respect.
Thanks to this experience, he is a member of the editorial board and an author of MODELS FOR BUSINESS at WOLTERS KLUWER, with translations into French, English and German, and of RES ET JURA IMMOBILIA at LARCIER.
Nikolaas Lambers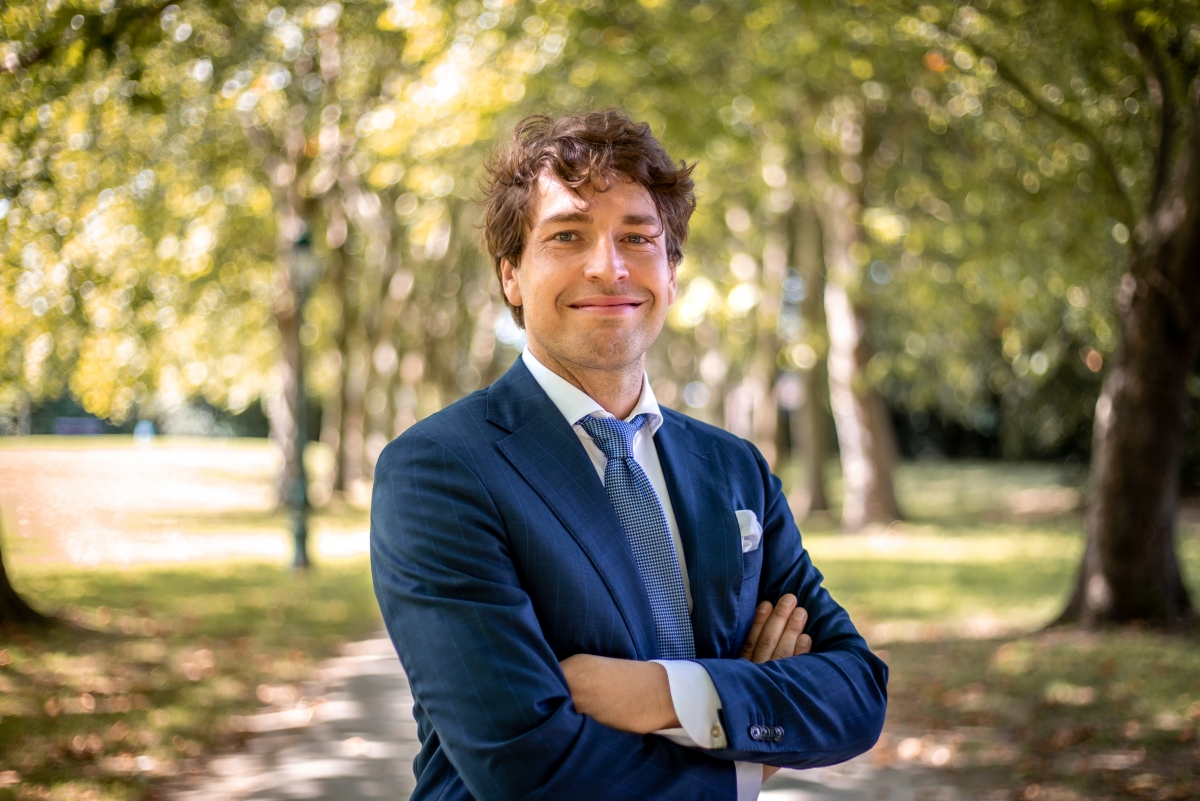 Lawyer
Dutch-speaking Brussels Bar
Dutch, French, German, English
Commercial and economic law, civil law, criminal law
nlambers@defensis.be
+32 (0)2 892 60 85
Nikolaas has been a member of the Dutch-speaking Bar of Brussels since 2007.
He obtained his master's degree in law at the Université Libre de Bruxelles, and completed his education with a master's degree in European Studies in Bath, Prague and Berlin, studying in English and German.
He also obtained a degree from the Center For American & International Law and a Postgraduate in Sports Management (PG SPORT™) at the Free University of Brussels.
In practice, he represents the interests of individuals and companies in both conflictual and non-conflictual matters with respect to all aspects of corporate law, civil law and criminal law.
Régine Peremans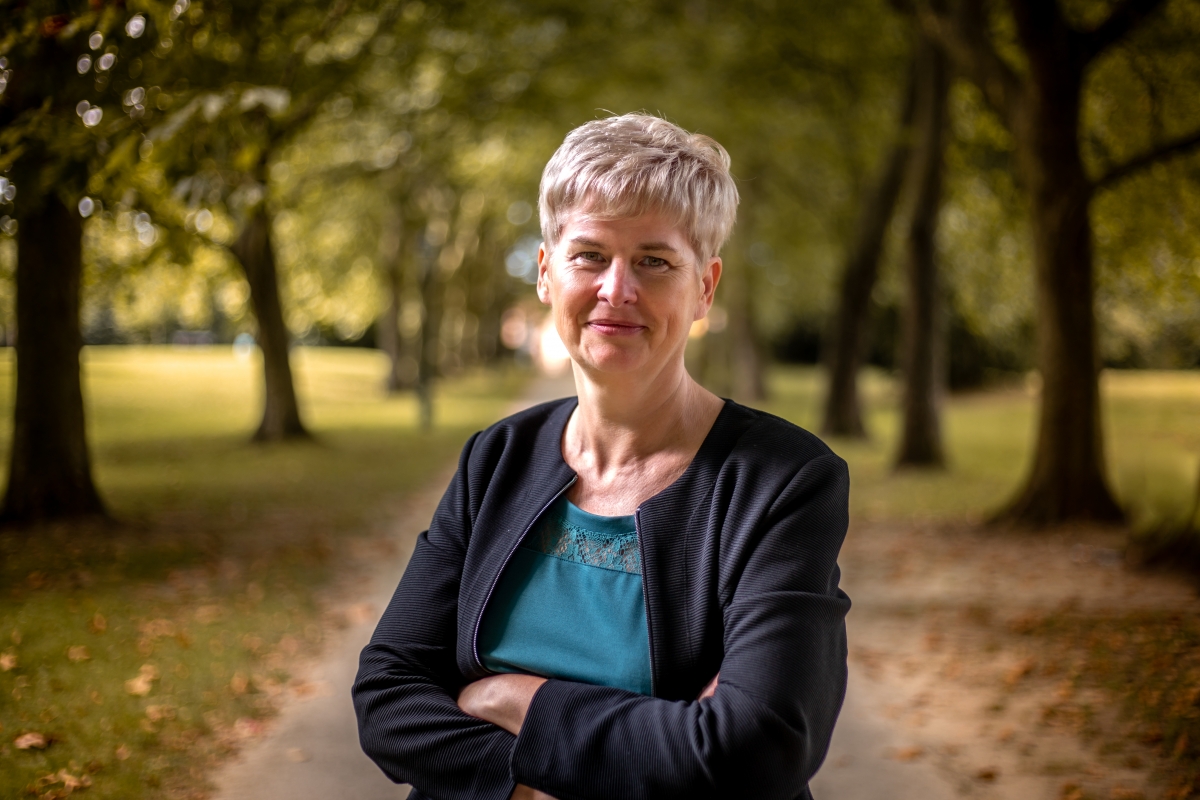 Lawyer
Dendermonde Bar
Dutch, French
Social law, liability law, physical injury
rperemans@defensis.be
+32 (0)2 892 60 78
Régine Peremans has two distinct preferences, namely social law and cases involving serious bodily harm.
In social law cases, Régine assists both employers and employees in complex dismissal procedures, in which she has experience of personnel conflicts in both the public and the private sector. Régine Peremans is also well-versed in the legislation on the social status of self-employed persons. Other lawyers have come to her for advice more than once when it comes to social law.
Her special interest and experience also cover the field of liability and compensation in the event of serious physical injury or death. These cases often have a link with social law (incapacity for work, illness and invalidity, medical force majeure).
More than one client can confirm that her experience is, however, far from limited to these two legal domains. For more than 25 years, she has been handling insurance files, rental disputes, construction issues, family matters, etc. in her general law practice.
Stijn Poppe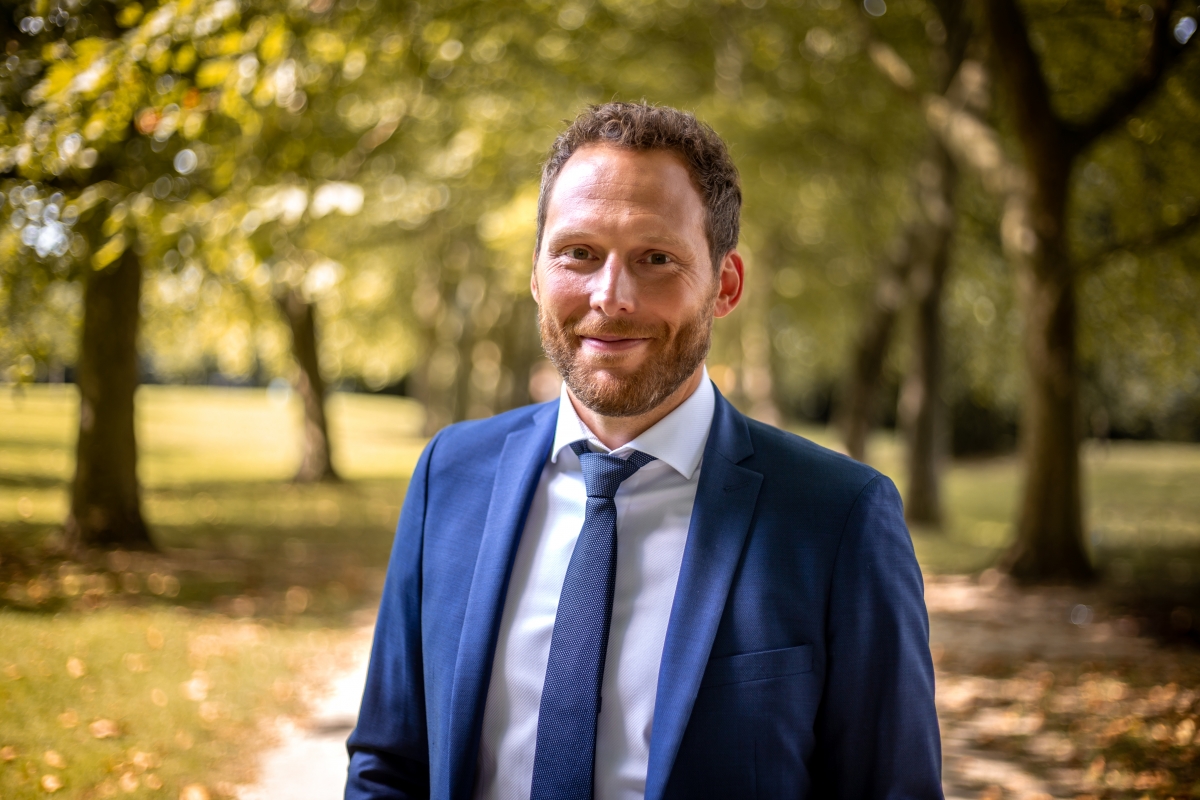 Lawyer
Dutch-speaking Brussels and Dendermonde Bars
Dutch, French, English,
Criminal law, family law, co-ownership
spoppe@defensis.be
+32 (0)2 892 60 74
Stijn Poppe is a 'thoroughbred' lawyer. His preferred subject matter is criminal law and everything related to it, including the more complex traffic law. Stijn also obtained the certificate of the Court of Cassation for criminal cases. But to simply describe him as just a criminal lawyer would not be correct, however. Stijn Poppe is an excellent expert in civil procedure, and is also active in construction cases, co-ownership cases, rental law, juvenile law, family law, settlements and divisions. Stijn has been a member of the Dendermonde Bar for more than 10 years, and is also registered with the Brussels Bar.
Anne Reul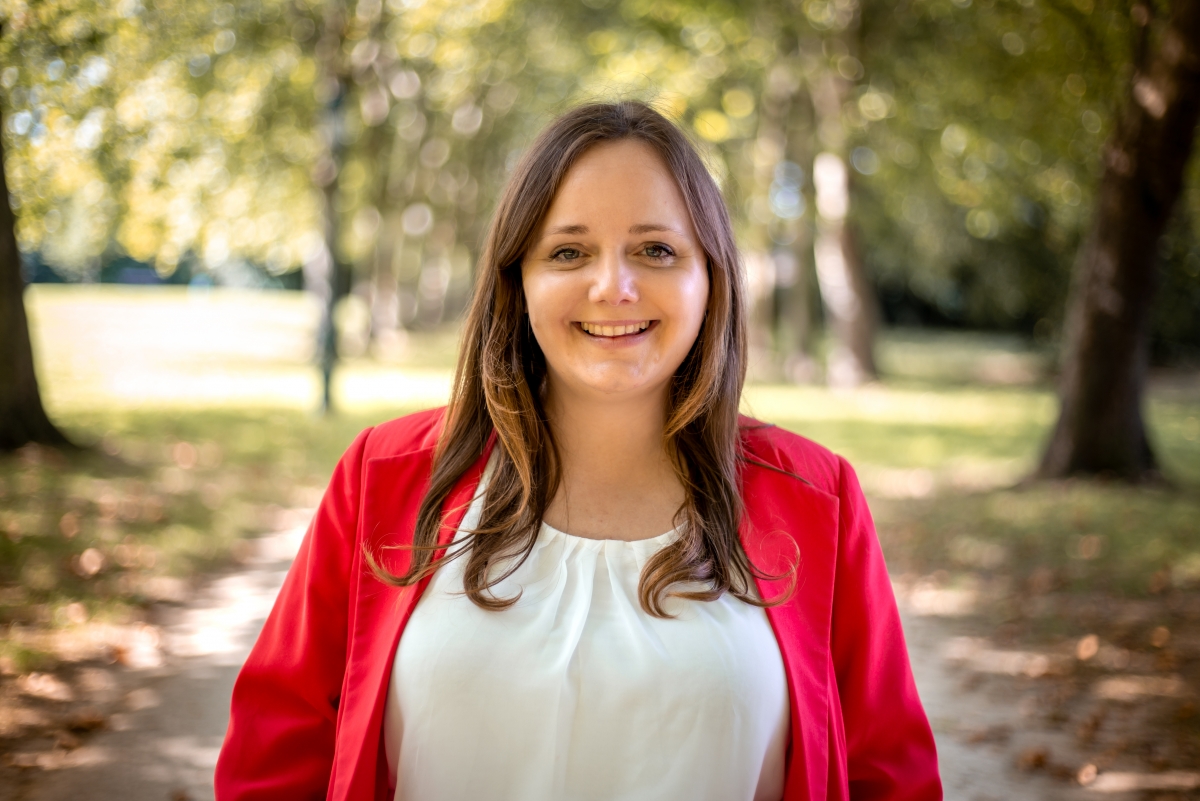 Lawyer
French-speaking Brussels Bar
German, French, Dutch, English
Company law, liability law, contract law, labour law, commercial and distribution law
areul@defensis.be
+32 (0)2 892 60 87
Anne has been assisting her clients for more than ten years in the field of labour law and corporate law, and has acquired particular expertise in industrial liability.
She shares her knowledge with the same passion in her various teaching duties at the Belgian Chamber of Accountants and the Brussels Professional Training School.
Her commitment to the bar has led her to participate in several advisory bodies, to supervise trainee lawyers in the advice that is provided to underprivileged litigants as part of first-line legal aid, and to teach the professional organisation course to trainee lawyers as part of their CAPA.
She is a member of various editorial boards, including the "Revue du droit de Louvain" and the quarterly "Managing Lawyer".
Angela Spitali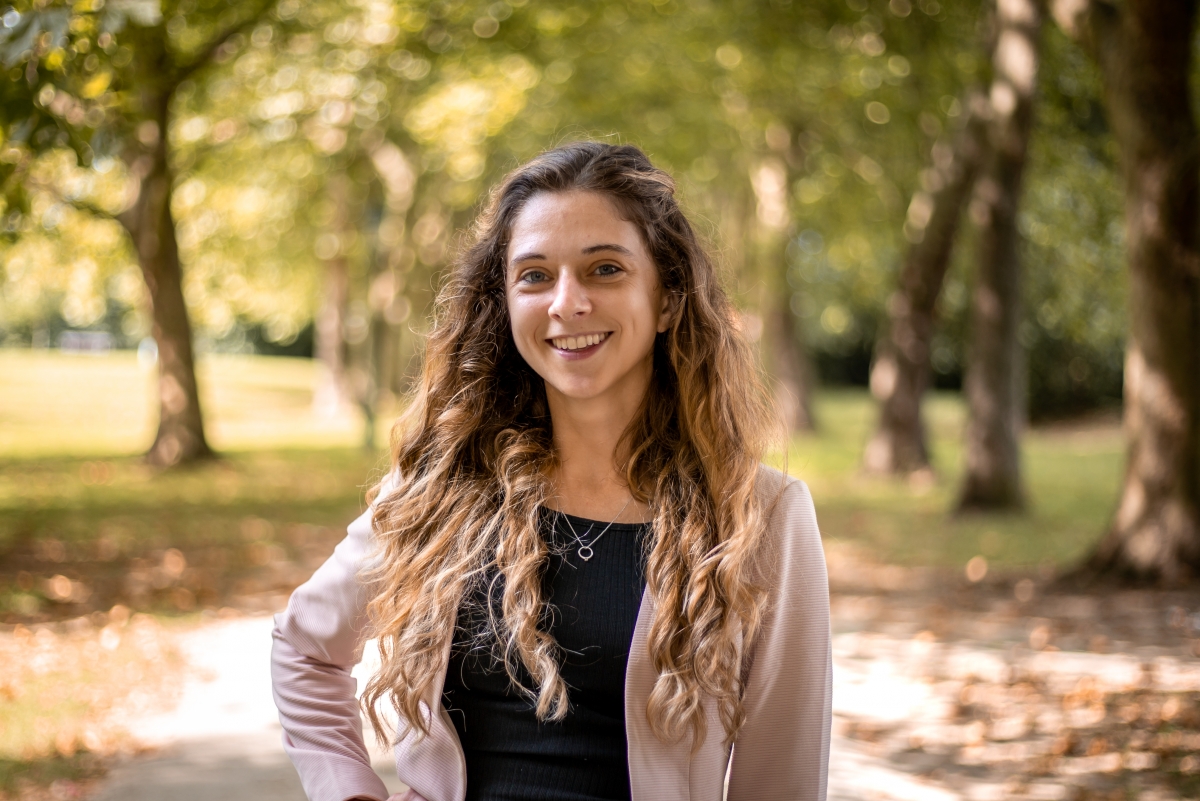 Lawyer
Dutch-speaking Brussels Bar
Dutch, French, English, Italian, some knowledge of Russian
Liquidation-division, insolvency, debt collection
aspitali@defensis.be
+32 (0)2 892 60 76
With her name, it's not hard to guess that Angela Spitali has Italian roots (Sicily to be precise), and therefore speaks quite a bit of Italian. Angela started her career at the bar in a firm that mainly practiced in tax law (after all, she is also a Master of Tax Law), but, in 2014, she explicitly chose to practice in other areas of law as well. Angela participates in a significant number of proceedings before the family court (including complex settlements and partitions), insolvency and real estate litigation (e.g. co-ownership and rent cases).
Wouter Van Cutsem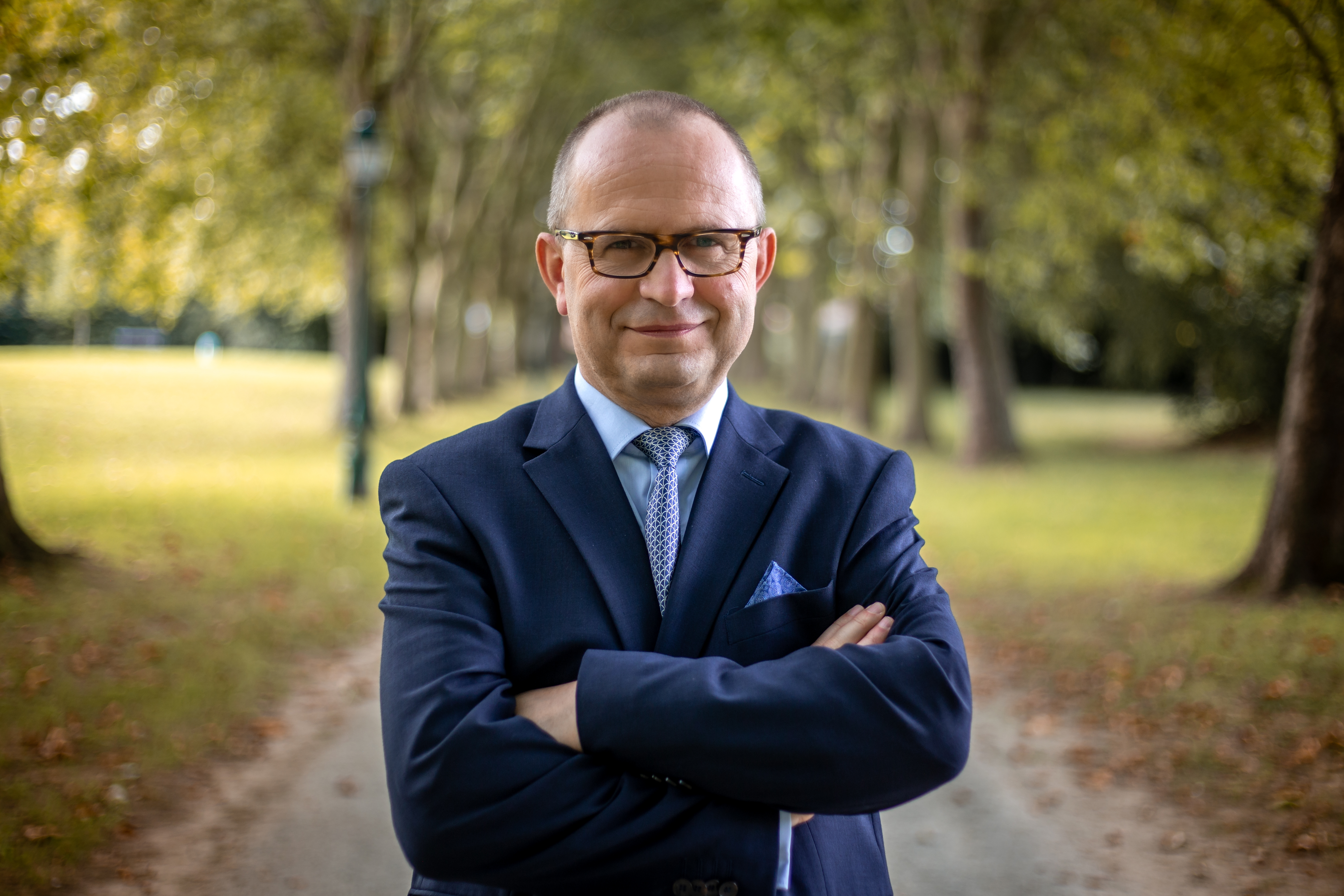 Lawyer
Defensis director
Dutch-speaking Brussels Bar
Dutch, French, English
Business contracts, claims for and against companies, IT law
wvancutsem@defensis.be
+32 (0)2 892 60 71
Wouter is a director and partner of the firm, and has been a lawyer for more than 25 years. Many companies call on him and his team almost every day, as their regular lawyers. But Wouter Van Cutsem is also happy to assist you as your personal counsellor with great enthusiasm and commitment. As the firm frequently acts for creditors, he has also taken the post-graduate course in receivership and liquidation.
From the start of his career as a lawyer, Wouter has worked continuously and intensively for the IT sector, including software producers, hardware suppliers, network specialists, etc. In addition, he has also been the counsel of numerous distributors (including medical devices), graphic companies and various contractors in various sectors has for many years. He has regularly advised these companies or their shareholders in the sale or purchase of companies.
Although he is a "court lawyer" at heart, Wouter's main aim is to save you from long and costly litigation, and this starts with efficient and digitalised contract management. Under his supervision, Defensis takes care of the editing and daily follow-up of the contracts of numerous companies.
Ann-Sofie Vandenbossche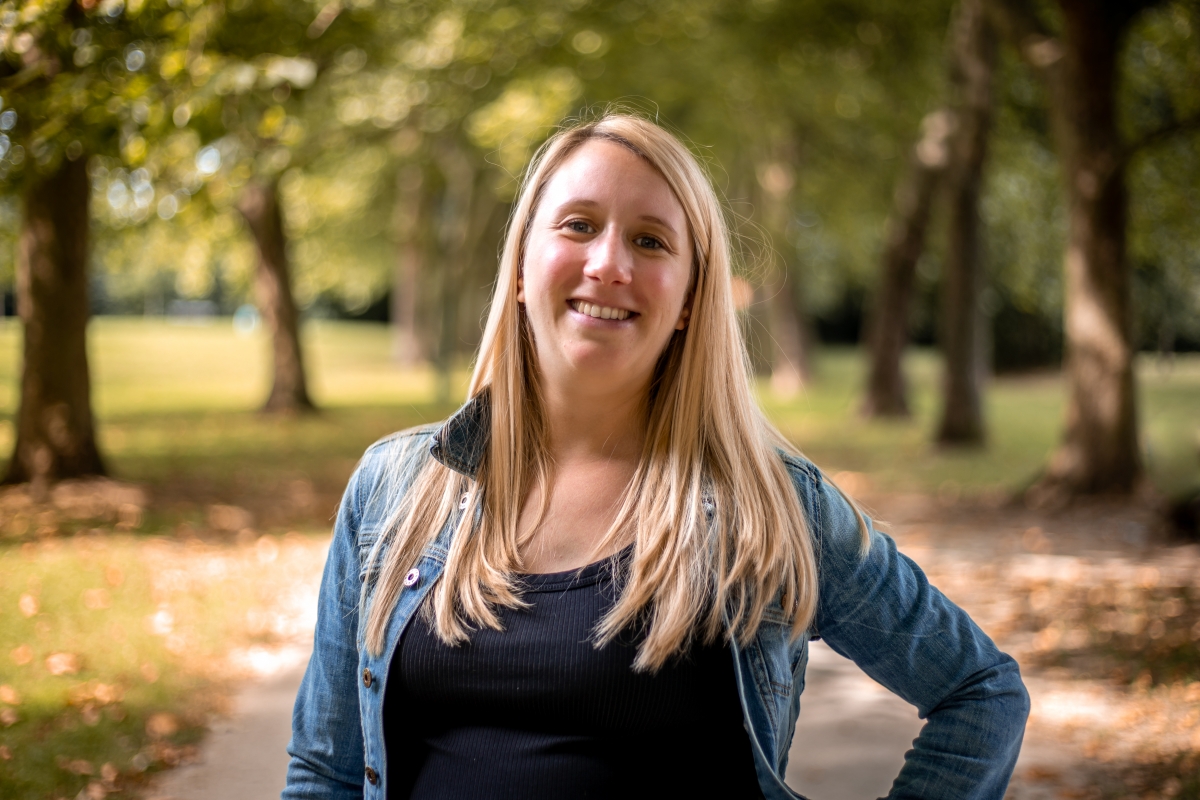 Bachelor Accountancy-Taxation
Dutch, French, English
avandenbossche@defensis.be
+32 (0)2 892 60 81
Together with Sara Vandenbossche, Ann-Sofie is responsible for the administrative follow-up of the files and the practical organisation of the office. With her background of debtor management in a large regional hospital, Ann-Sofie Vandenbossche is the right person for the administrative part of your collection files.
Sara Vandenbossche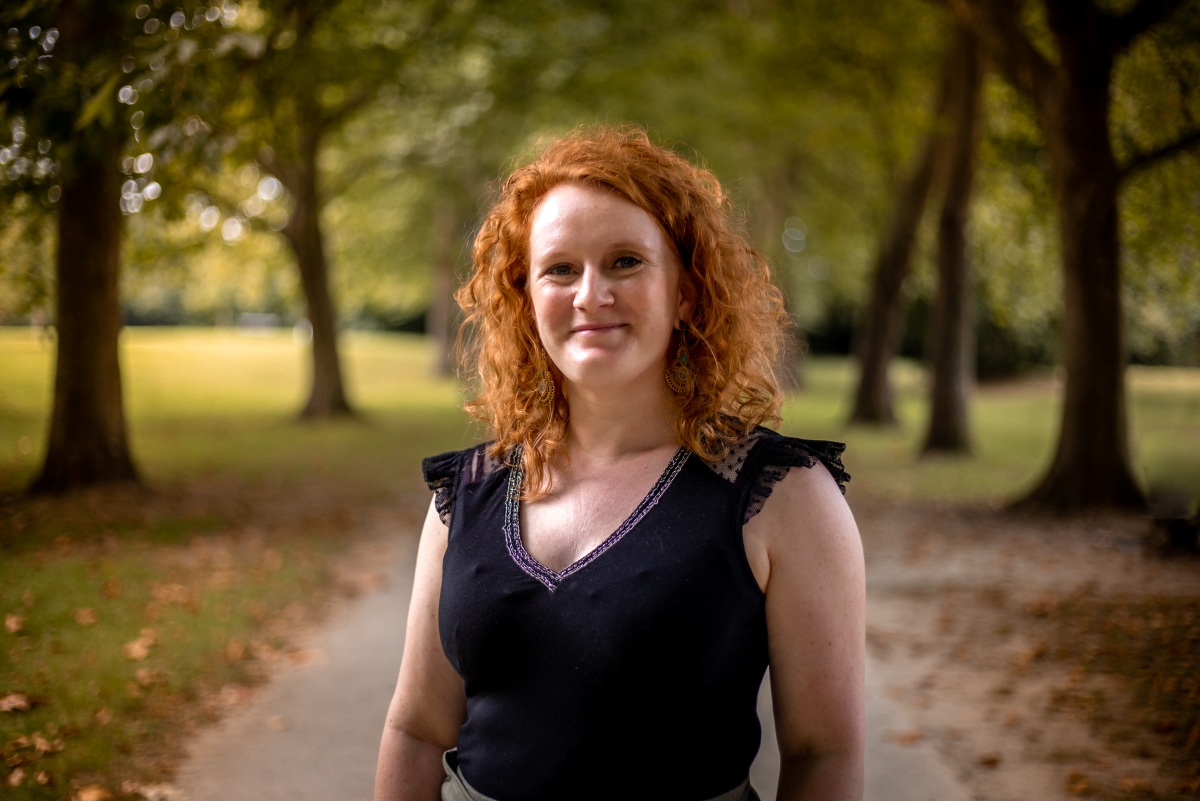 MasterTranslator
Dutch, French, Italian, English
svandenbossche@defensis.be
+32 (0)2 892 60 79
To describe Sara as an excellent administrative right-hand would be incomplete. Sara Vandenbossche is a master translator in "Dutch - French" and is ultimately responsible for all non-legal tasks in the office. For example, she is also responsible for the final check of the texts (layout), the preparation of the accounts, the management of the suppliers, the layout of your file in the document management system and in the Cicero lawyer's software, etc.
Julie Vander Elst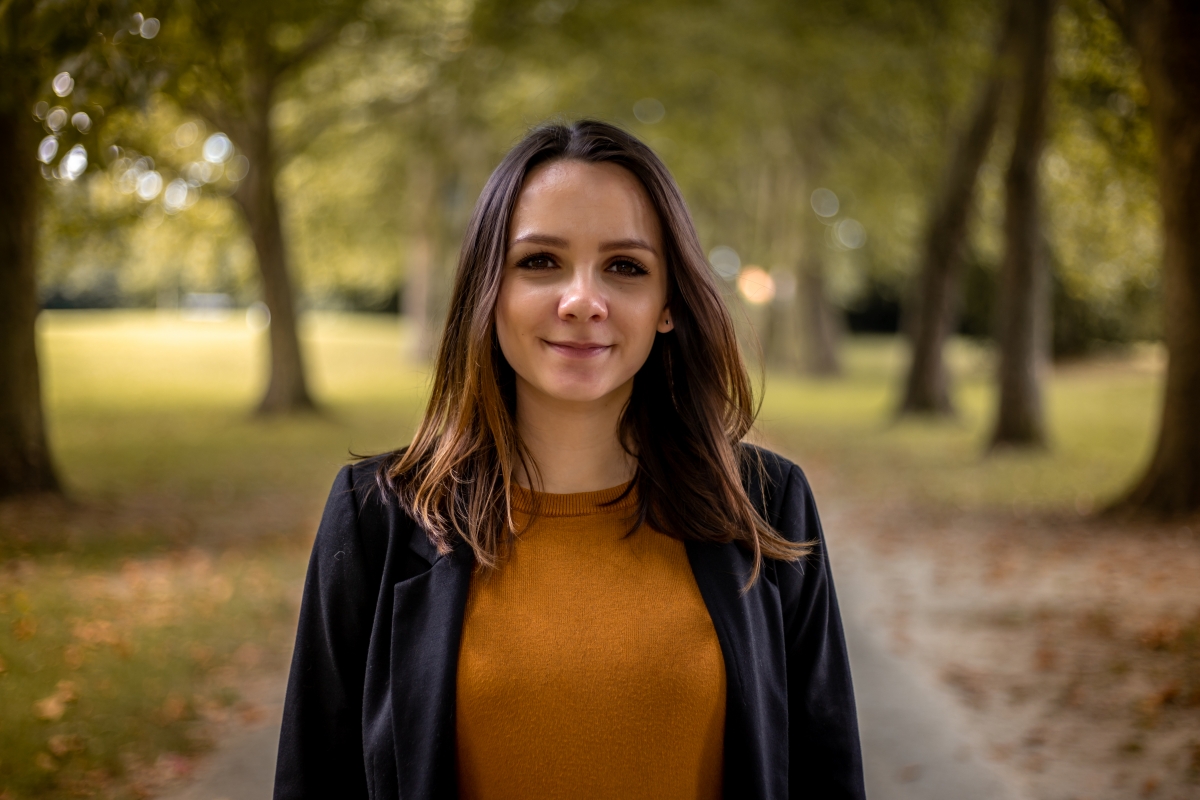 Lawyer
Dutch-speaking Brussels Bar
French, Dutch
Contract management, GDPR, social law
jvanderelst@defensis.be
+32 (0)2 892 60 82
During her law studies, Julie Vander Elst was already a (very) enthusiastic trainee at Defensis, where she continued to work after obtaining her law degree, but now as a lawyer. She focused strongly on social law (labour law) during her studies, and, in addition to her general legal practice, she also deals with privacy issues and is involved in debt collection and contract management for a number of clients. Julie is perfectly bilingual (Dutch - French).
Lies Verstreken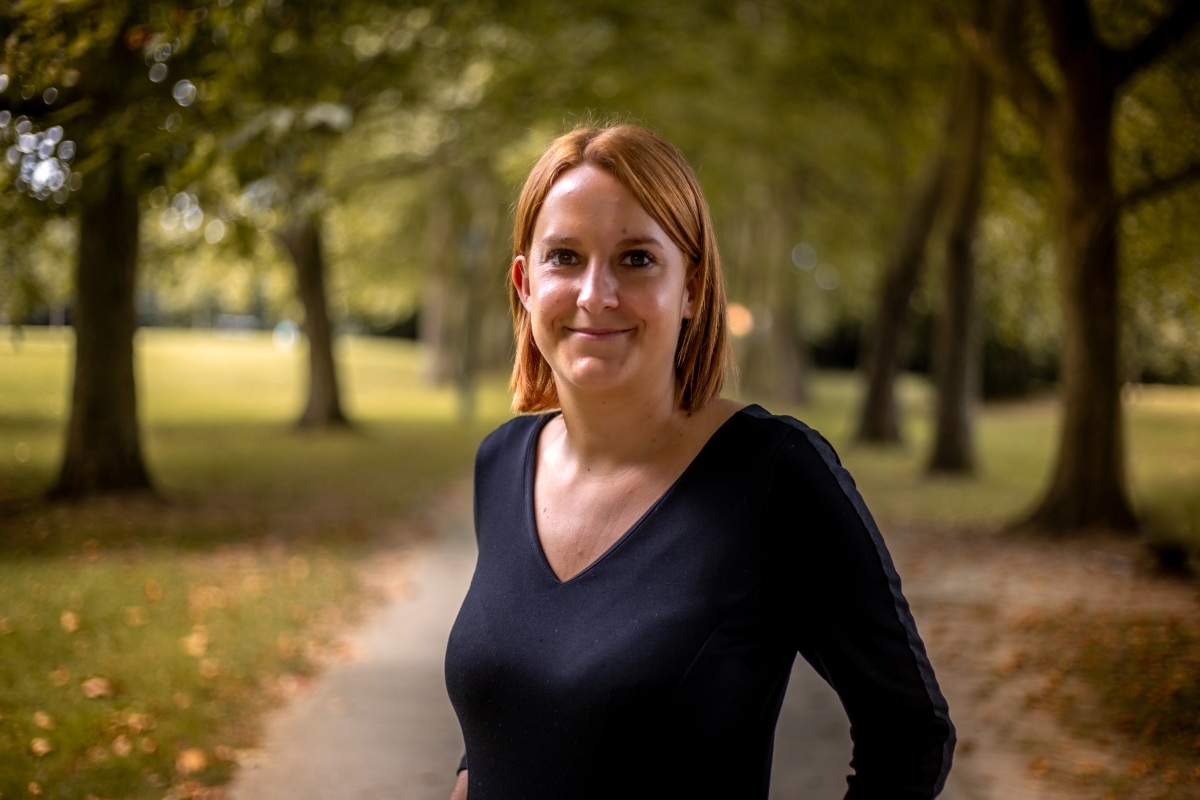 Lawyer
Dutch-speaking Brussels Bar
Dutch, French, German, English
Commercial and economic law, criminal law, civil law
lverstreken@defensis.be
+32 (0)2 892 60 86
After her studies at KU Leuven, Lies joined the Dutch-speaking Bar Association Brussels in 2013.
She primarily provides legal assistance in commercial and criminal law, often in an international context. This international approach is also reflected in her involvement in the DIRO and LEGALINK lawyer networks, where she is one of the firm's contact persons.
In addition, she has extensive knowledge and experience in liability law and damage assessment.
She is also an author for the 'BIJVOORBEELD - Models for business life' magazine of the publishing house WOLTERS KLUWER.